Afternic launches the lead center beta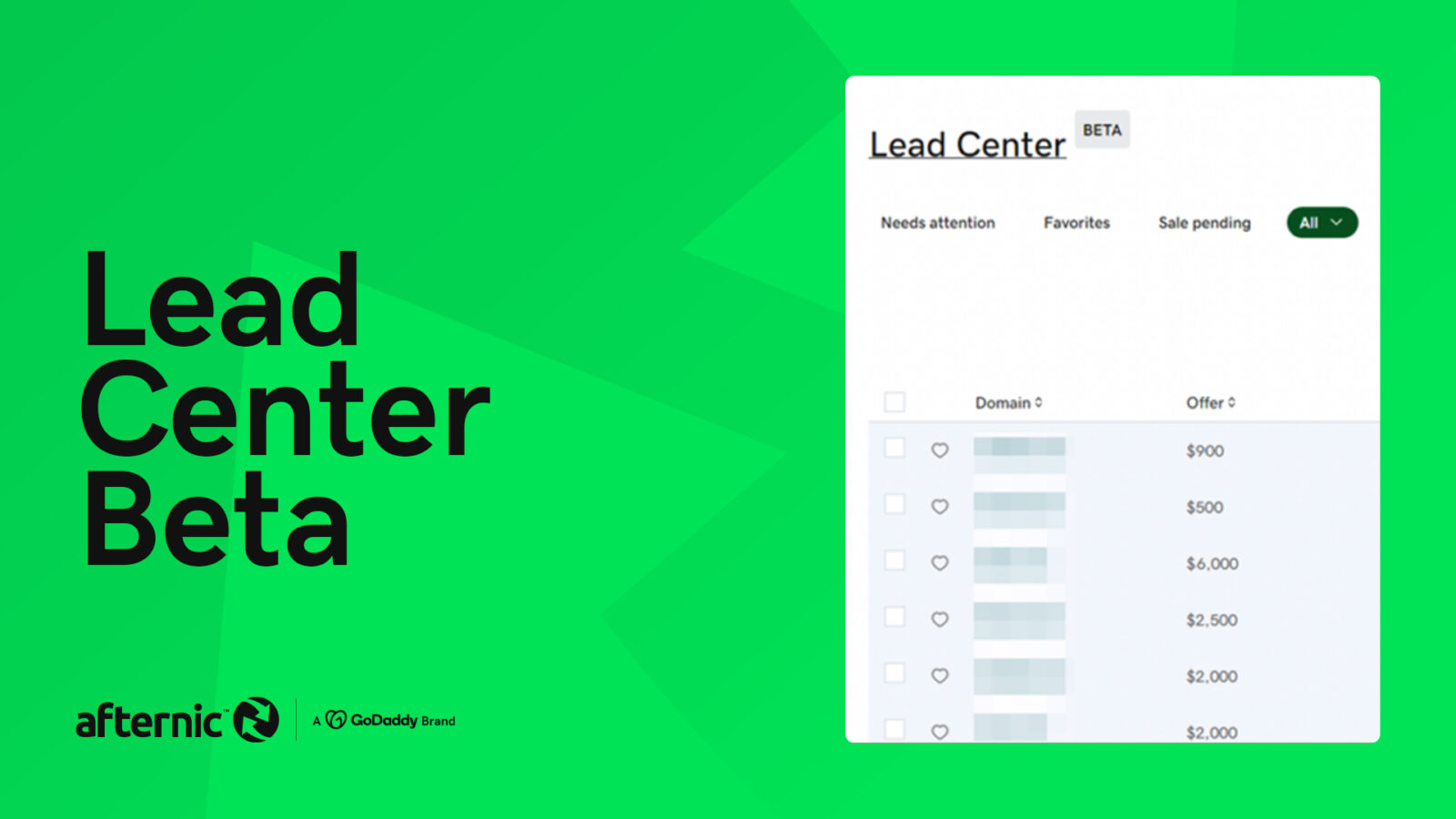 Afternic, GoDaddy's aftermarket platform, remains one of the most popular and consistent venues for domain sales, partly thanks to the constant activity of the company's team of brokers behind the scenes.
One of the most requested features from Afternic users has been for more transparency and communication between the company's brokers and domain name sellers.
On March 13, 2023, Afternic launched the Lead Center beta to its 2.0 platform, providing a way for customers to interact with the company's team of expert domain brokers.
For a full run-down of Afternic's Lead Center beta, click here.