GoDaddy aftermarket alignment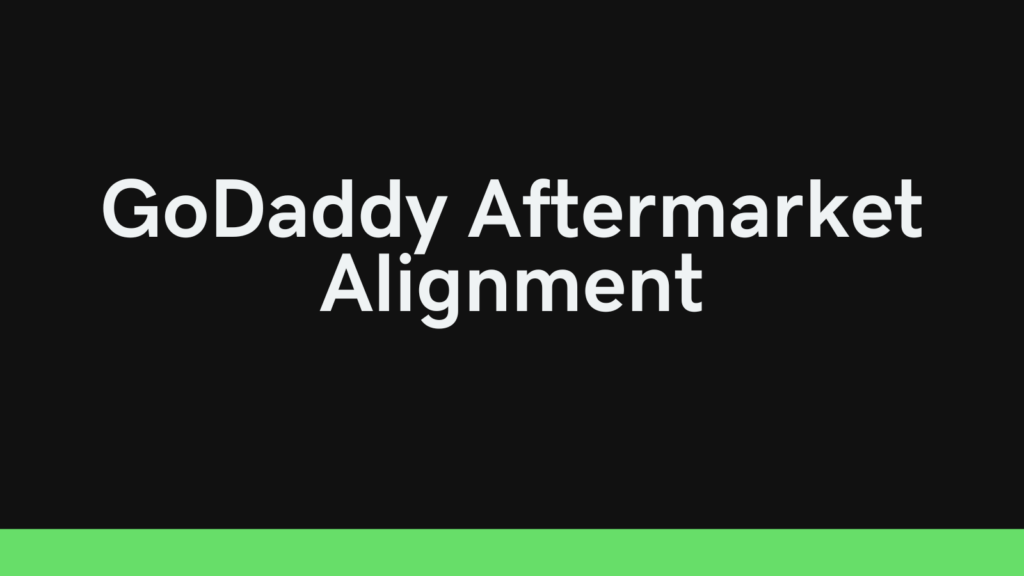 In recent years, the GoDaddy aftermarket expanded beyond GoDaddy Auctions and Afternic. The 2020 acquisition of Uniregistry and the 2022 acquisition of Dan added products and features domain investors love to GoDaddy's aftermarket.
Scores of talented developers, engineers and brokers from these marketplaces joined the GoDaddy team to provide a world-class aftermarket experience and bring the best of each marketplace together for domain investors and our partners.
These four marketplaces produce thousands of domain name sales every week, but each one operated under a different commission structure, with fees varying anywhere from 9% to 20%.
To simplify commissions, effective Feb. 1, 2023, each marketplace is moving to a 15% commission rate for domain names pointed to Afternic, Dan, or Uniregistry nameservers at the time of the sale. If your domain name does not point to Afternic, Dan or Uniregistry nameservers, the commission charged will be 25%.
Importantly, the 15% commission rate for domain names pointing to Afternic, Dan or Uniregistry aftermarket nameservers includes domain sales closed through for-sale landers and sales facilitated through the domain reseller network. The domain reseller network includes 18 of the top 20 domain registrars. This equates to an ~5% decrease in commission versus the average sale using the prior model.
When we dig into what this means for domain investors in real terms, it suggests that many domainers will benefit.
Recently, we analyzed 38 random, publicly disclosed domain sales that occurred via Afternic. The sales prices varied from $188 up to $40,000.
We found that 95% of sales in this random sample would receive slightly higher net proceeds from their domain sales if closed via an Afternic for sale lander, compared with Afternic's previous commission structure.
When deciding on this model, teams reviewed how domain investors using a blend of marketplaces may fare under the new commission structure using Afternic and Dan, an example of which is detailed below.
The old plan

The new plan

With Uniregistry and Dan joining GoDaddy, the simplification of the commission structure was a logical move, but one that wasn't taken lightly. Months of discussions led to the new model that will benefit most investors using a blend of GoDaddy-owned marketplaces.
For a list of approved nameservers, and to learn more about the benefits of pointing your domain names to Afternic's nameservers, please visit the Sales Acceleration page.