Which landing pages are right for you?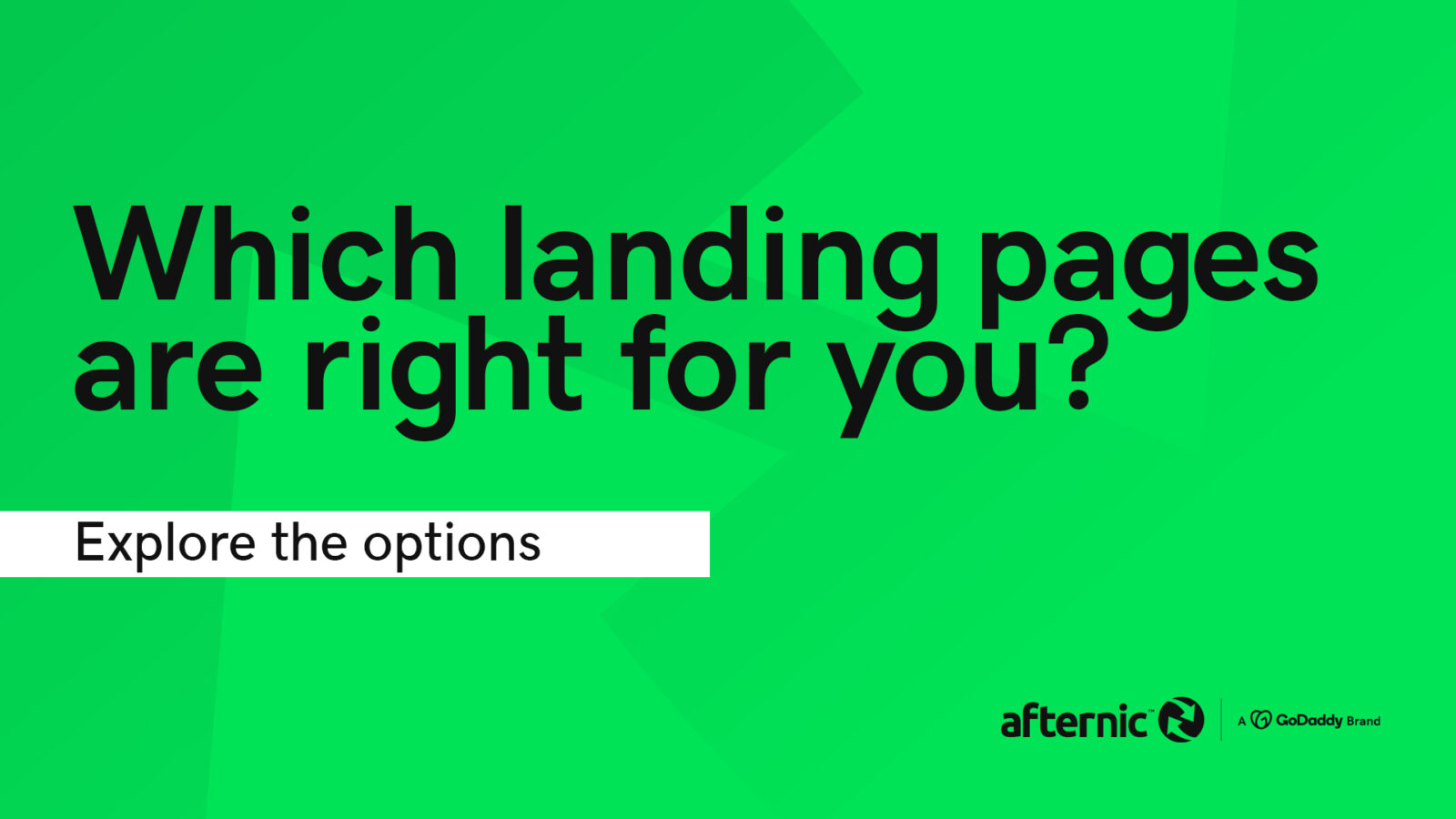 For years, Afternic has offered different landing page options to cater to various domain sales strategies. Now, gone are the days when you needed to remember which nameserver you must use with Afternic to resolve the desired landing page. The team has simplified the process, so users now only need to remember NS1.Afternic.com and NS2.Afternic.com. Let's explore the available Afternic landers and guide you in selecting the most suitable one for your domains.
Impulse Purchases – Buy It Now
The Buy It Now (BIN) landing pages are perfect for impulse purchases and domains priced below $1,500. These pages provide an easy way for potential buyers to quickly make a purchase without the need for negotiations. They are particularly effective for buyers with budget constraints, as they can seize the opportunity to seal the deal instantly.
Lead Generation – Request Price Landing Pages
For domains listed above $4,000, lead-generating landing pages offer valuable benefits. These pages allow direct contact between potential buyers and Afternic brokers. Through personalized conversations, brokers can educate buyers about the true value of the domain, bridging any knowledge gaps and increasing the chances of closing the sale. Additionally, Afternic provides tools like floor pricing to aid negotiations, which brokers can leverage during their interactions with potential buyers.
Domains priced between $1,500 and $4,000 require consideration of your pricing strategy. Research suggests that users who take the time to individually price their domains benefit more from the BIN landing page. By aligning their prices with market value, they can attract buyers who are willing to make immediate purchases. On the other hand, users who employ a more generalized pricing approach may find the assistance of Afternic brokers more advantageous, as they can rely on the brokers to make contact and negotiate on their behalf.
Regardless of your pricing strategy or domain value, it is essential to take advantage of the new Afternic dashboard. Make sure to explore the updated features and confirm that the appropriate landers are set for your domains. By doing so, you can maximize your chances of successful domain sales and optimize your experience on the platform.
In conclusion, Afternic's streamlined nameserver system simplifies domain management, and users now only need to remember NS1. Afternic.com and NS2.Afternic.com. Along with this improvement, Afternic offers various landing pages tailored to different pricing strategies and domain values. By understanding the strengths of each lander and aligning them with your specific domain sales goals, you can enhance your Afternic experience and increase the likelihood of successful transactions. Take the time to explore the new dashboard and make informed choices to maximize your domain selling journey.